Pictures from my trip to

The capitol building, Augusta, Maine: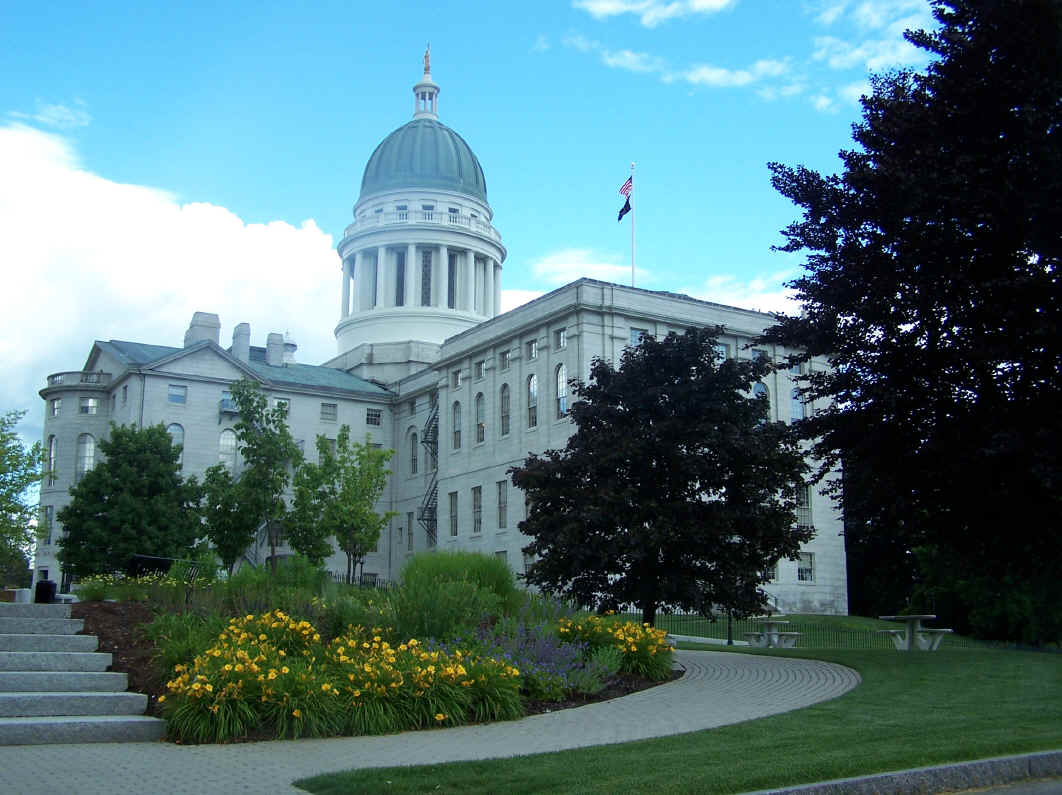 On top of Cadillac Mountain, in Acadia National Park, Maine. This is the highest mountain on the entire seacoast of North America.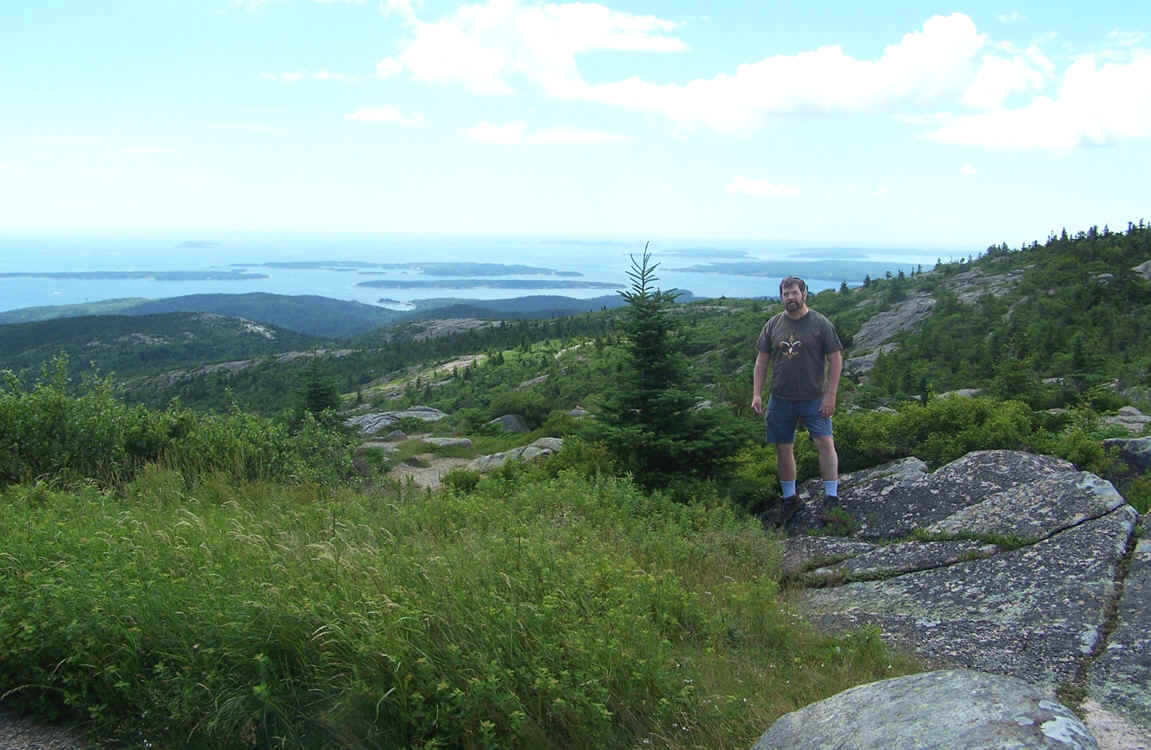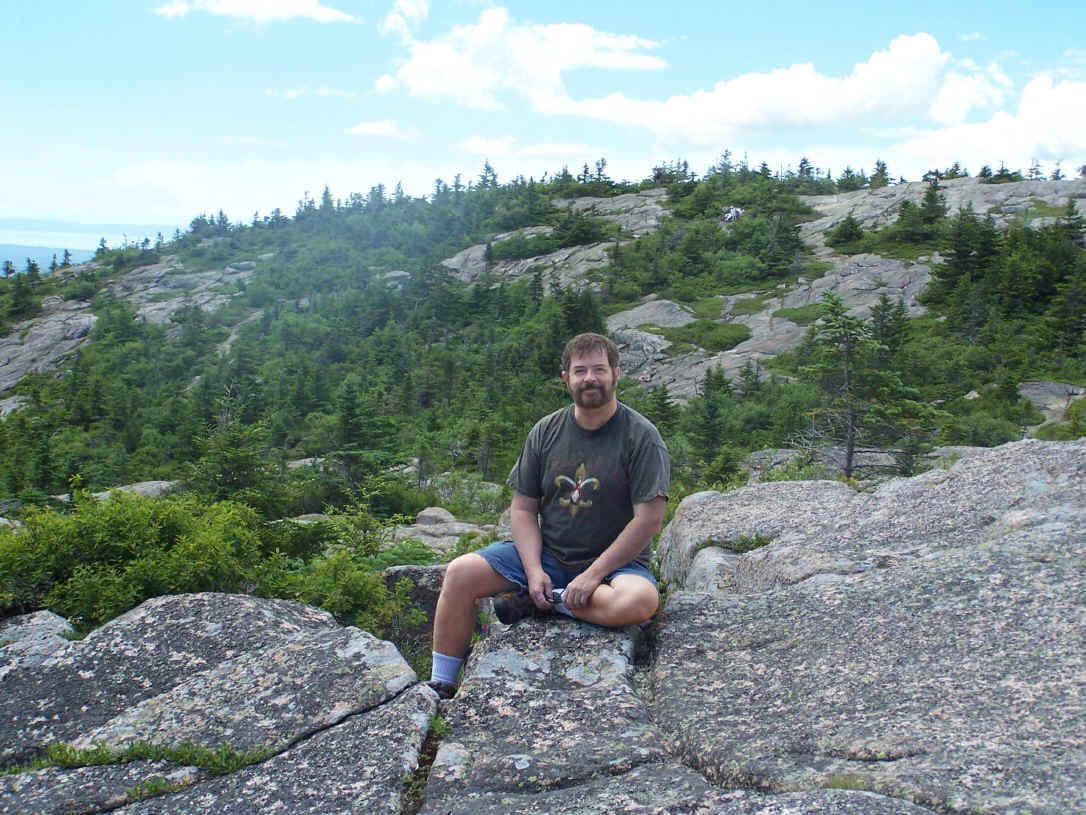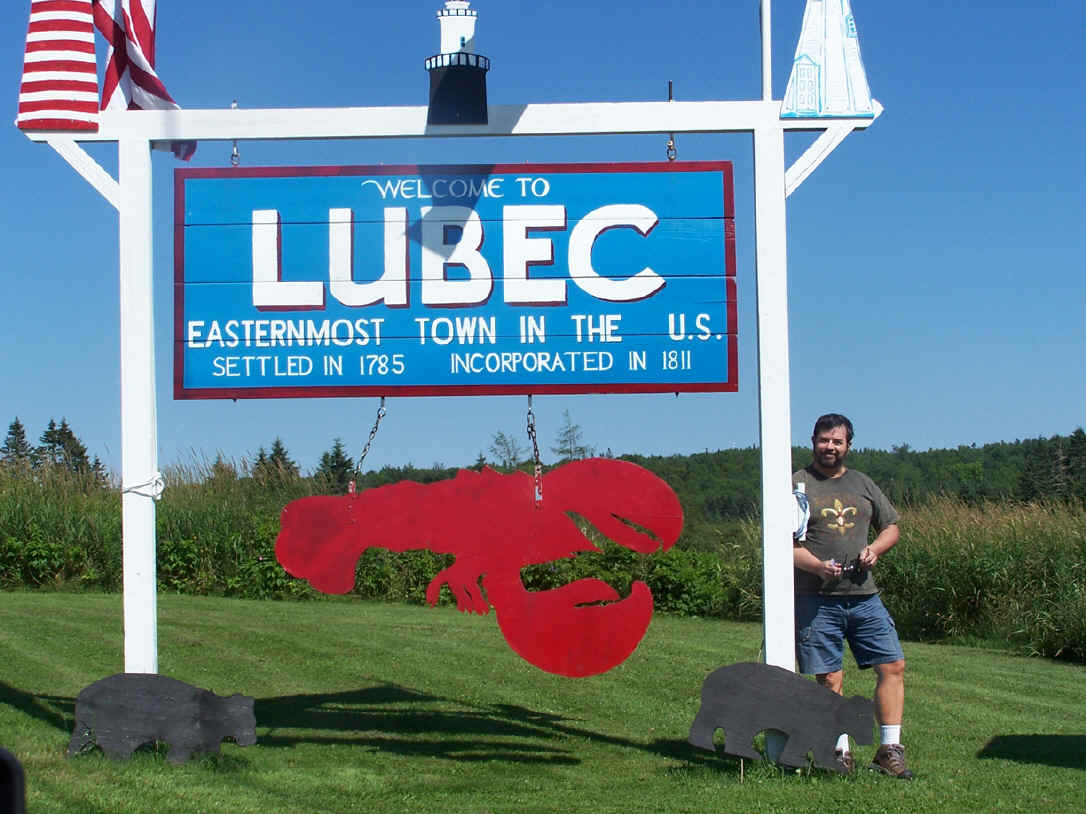 Quoddy Point Lighthouse. The rock you see in the ocean is the easternmost land in the USA. In the distance is New Brunswick, Canada.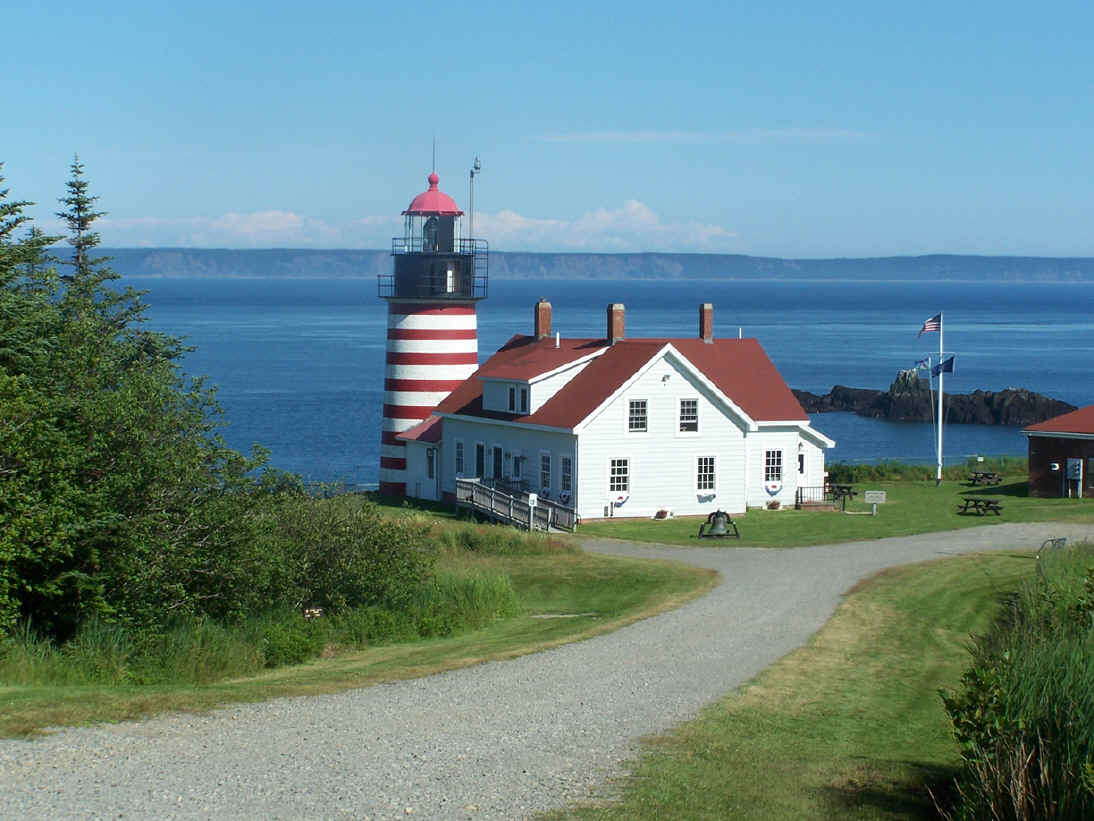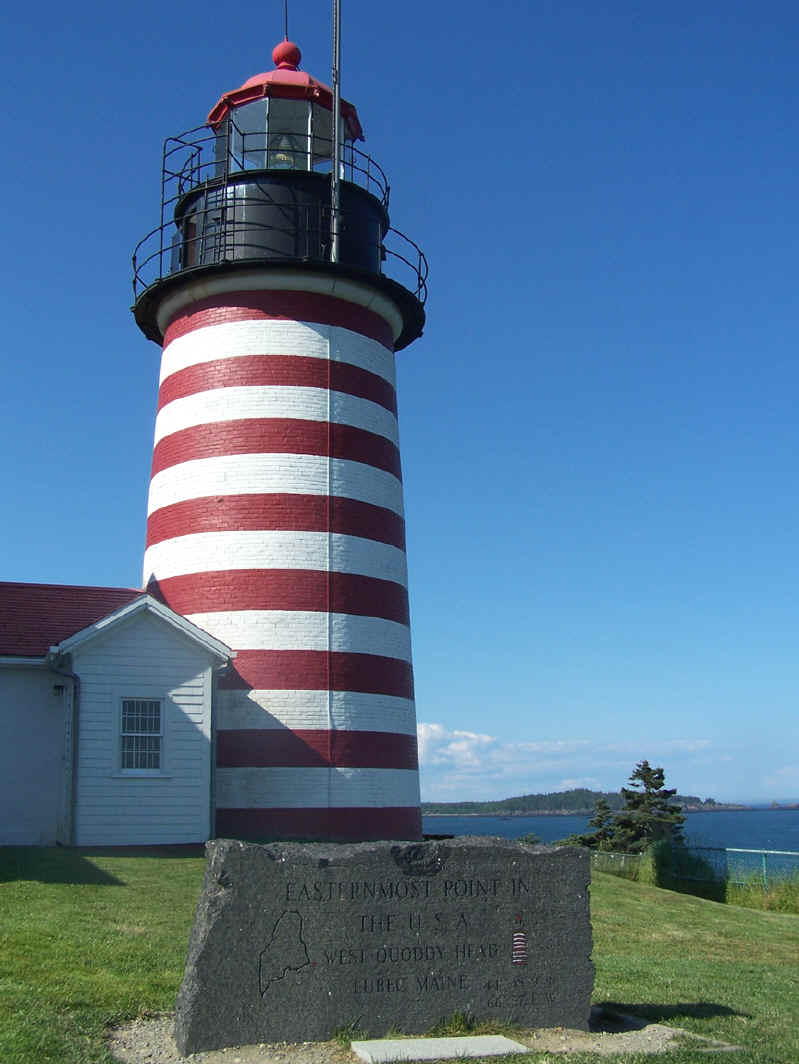 Fundy National Park, New Brunswick. The Bay of Fundy has the highest tides in the world.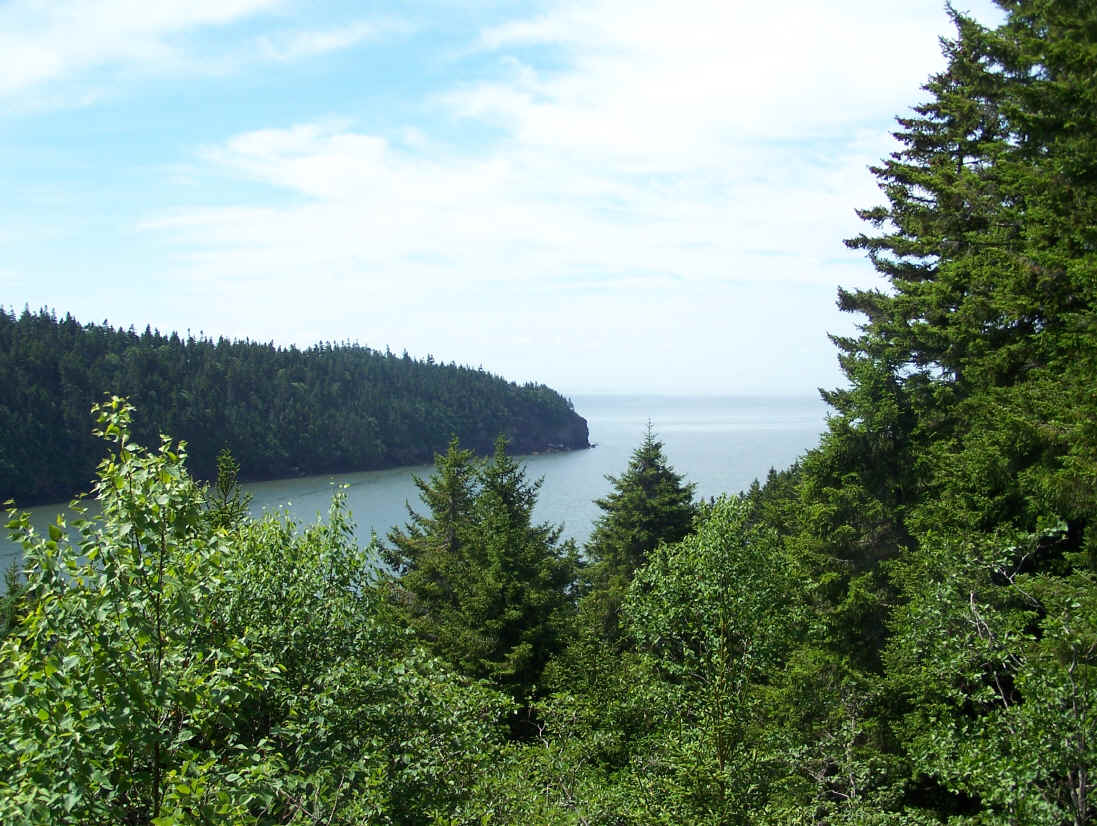 You can camp in a yurt in the Fundy National Park!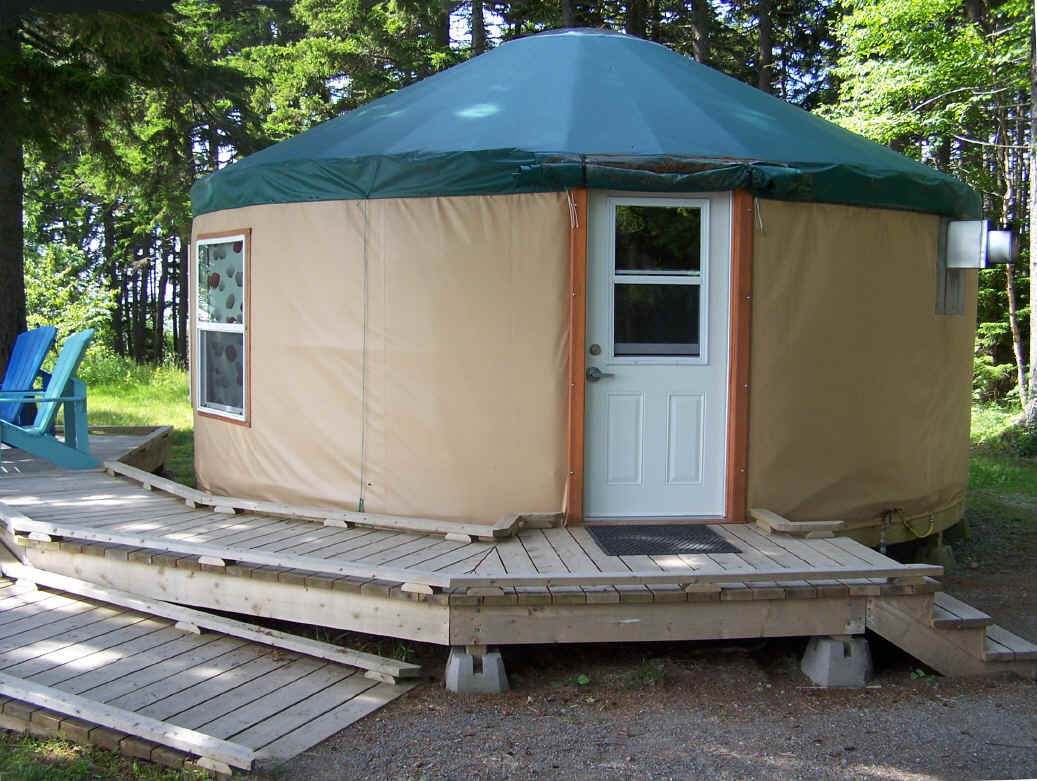 In the yurt, with a most dreadful toothache: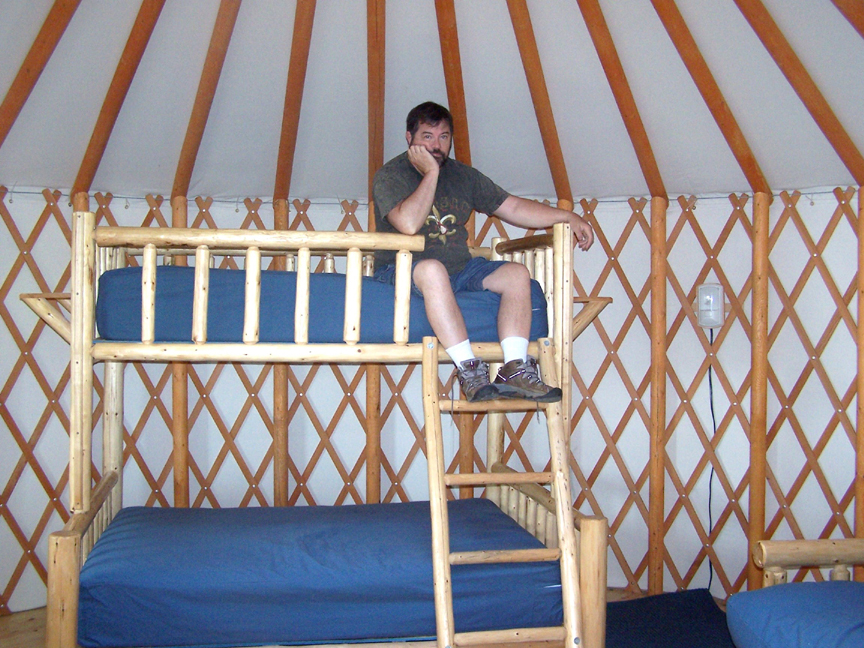 The bridge to Prince Edward Island -- it's free to go there, but there's a $40 toll coming back....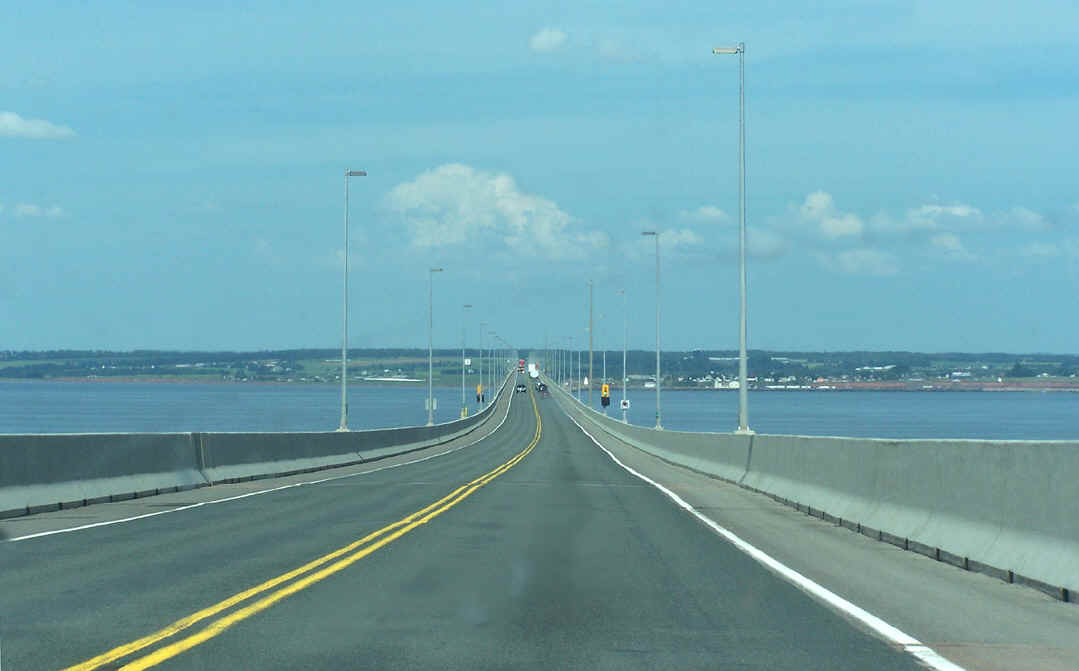 The red dirt of Prince Edward Island -- just like Oklahoma! (Except for the ocean.)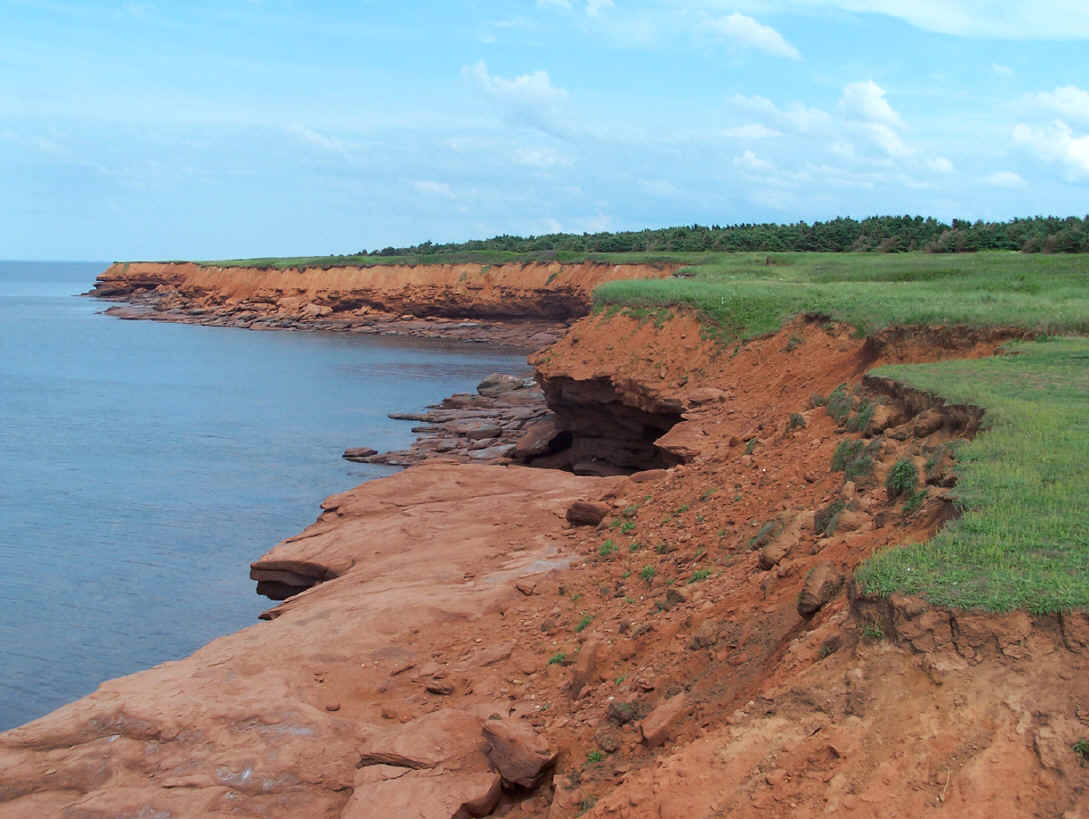 In the Prince Edward Island National Park: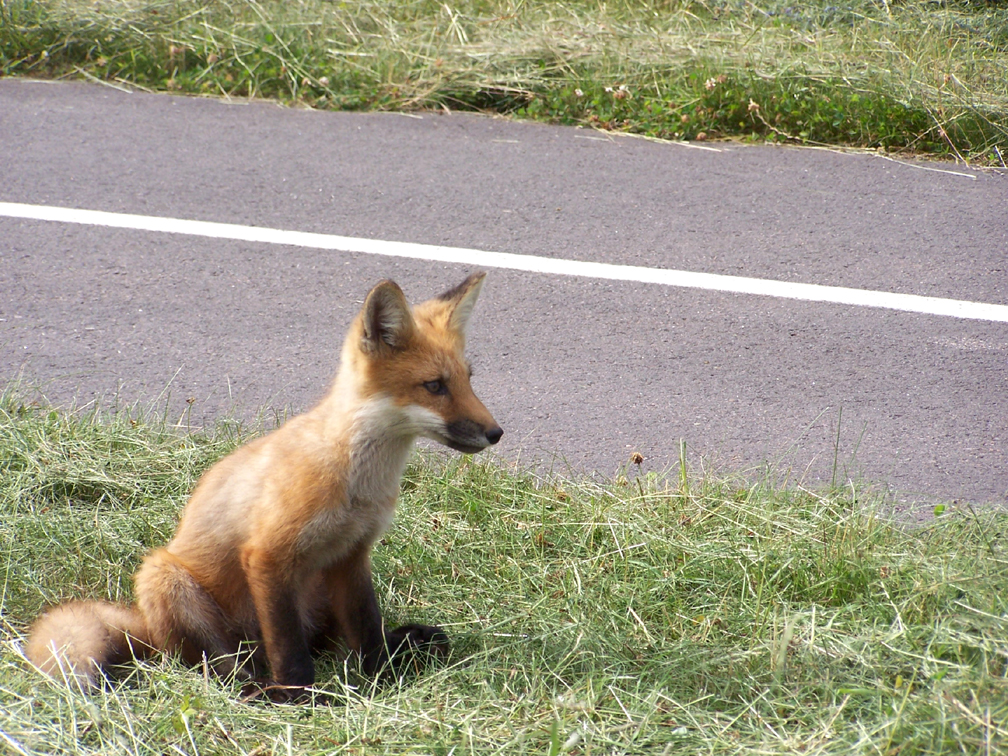 The Anne of Green Gables House in Prince Edward Island: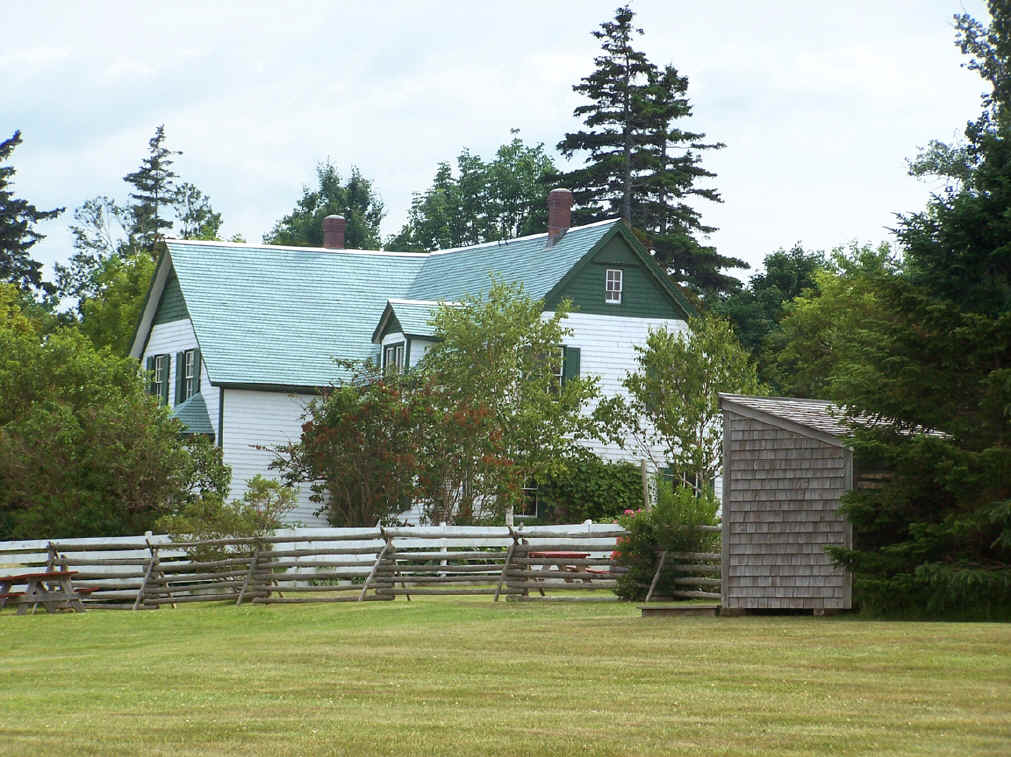 The great Château de Frontenac in Quebec City -- the only walled city in North America: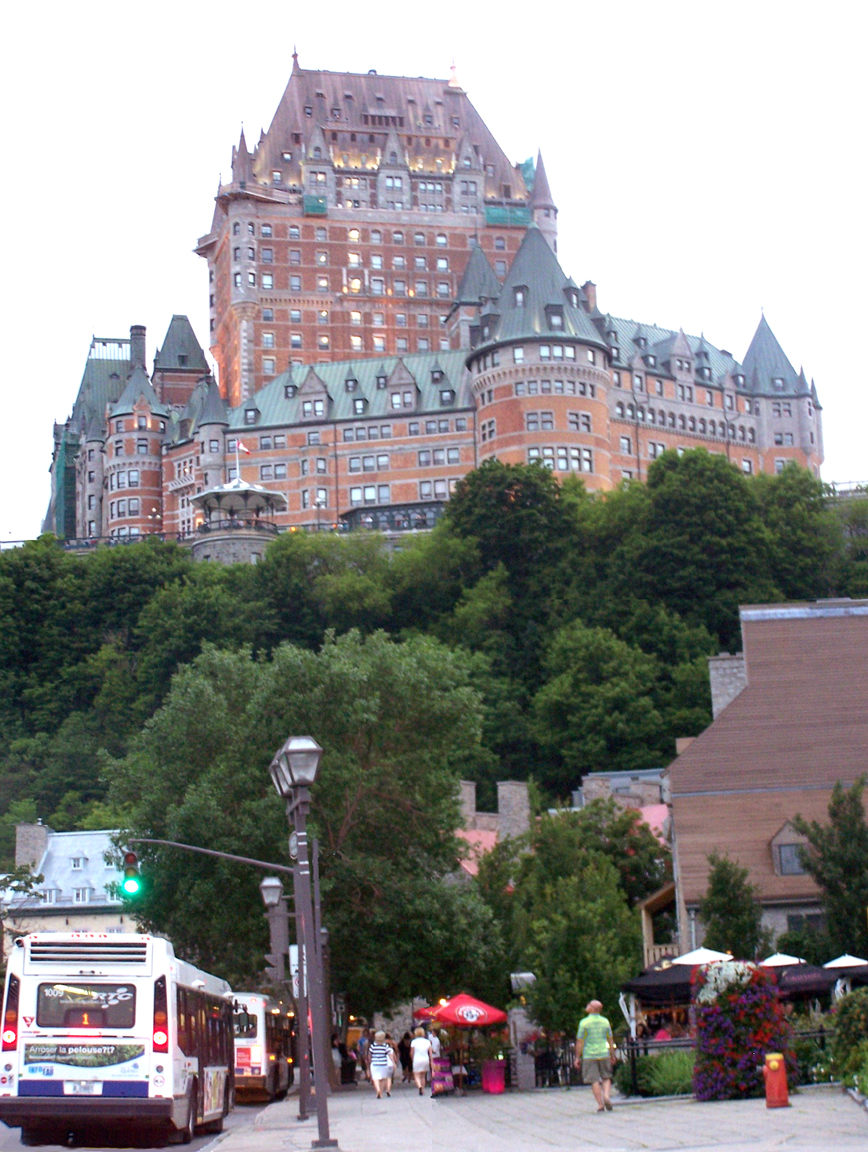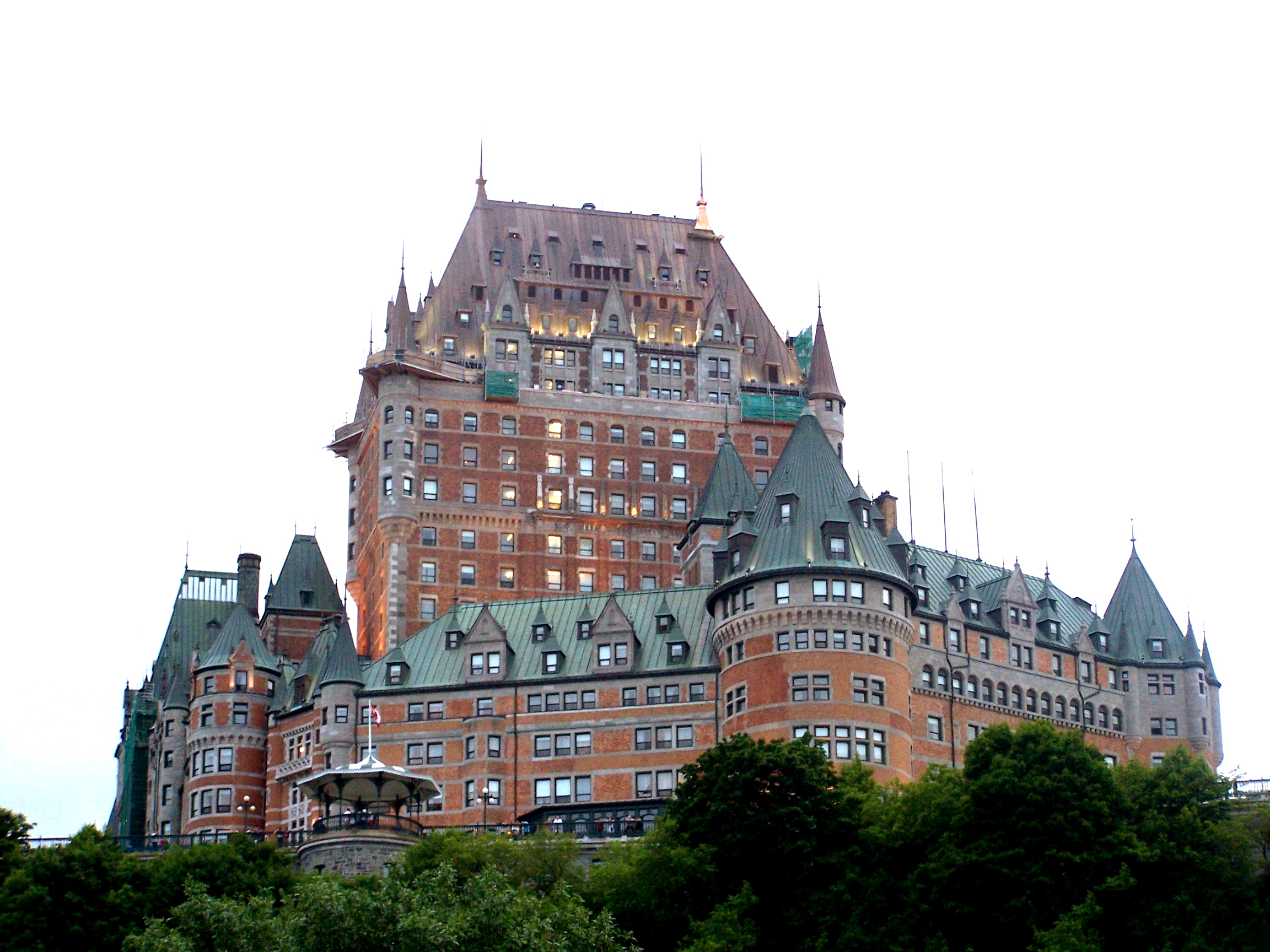 Buildings in the Lower Town of Quebec City: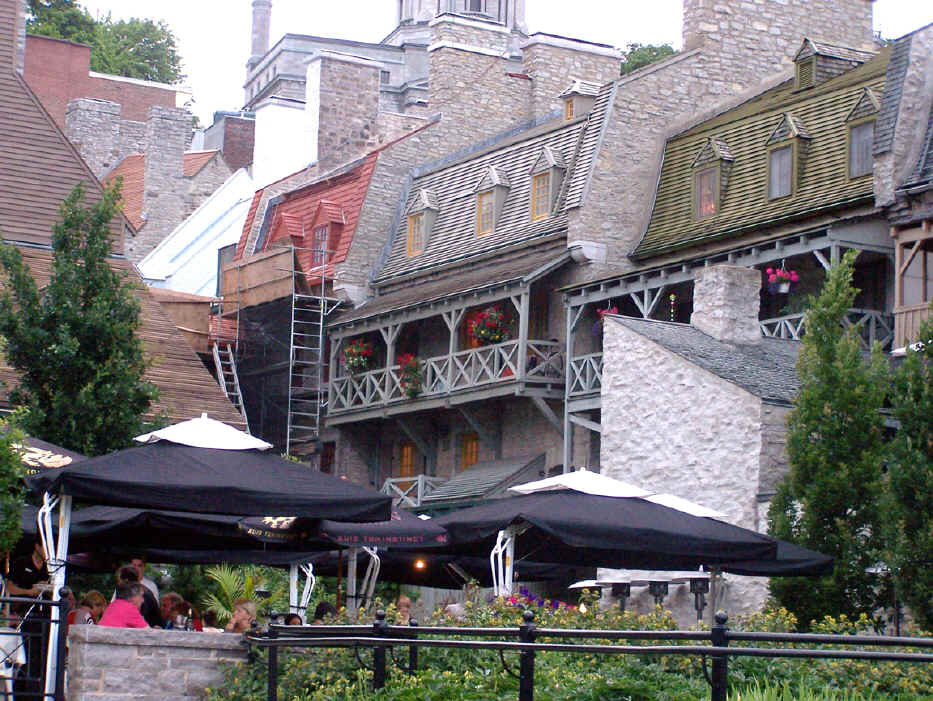 In the Lower Town of Quebec City: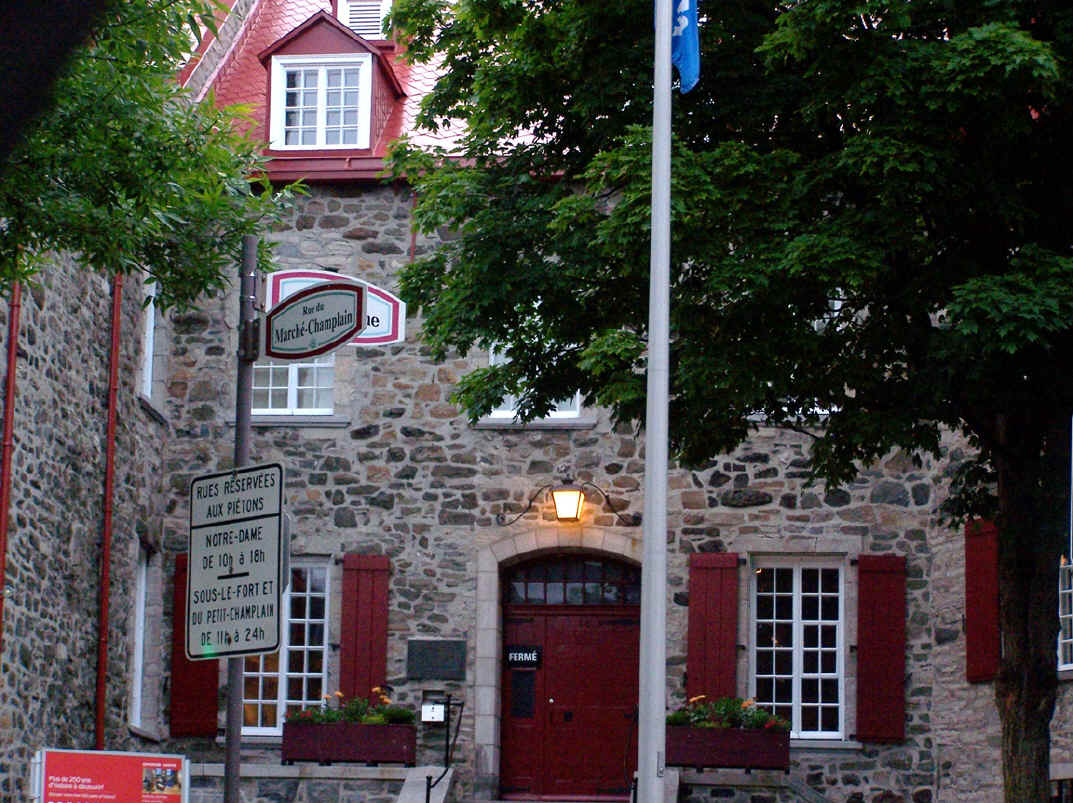 In the Lower Town of Quebec City: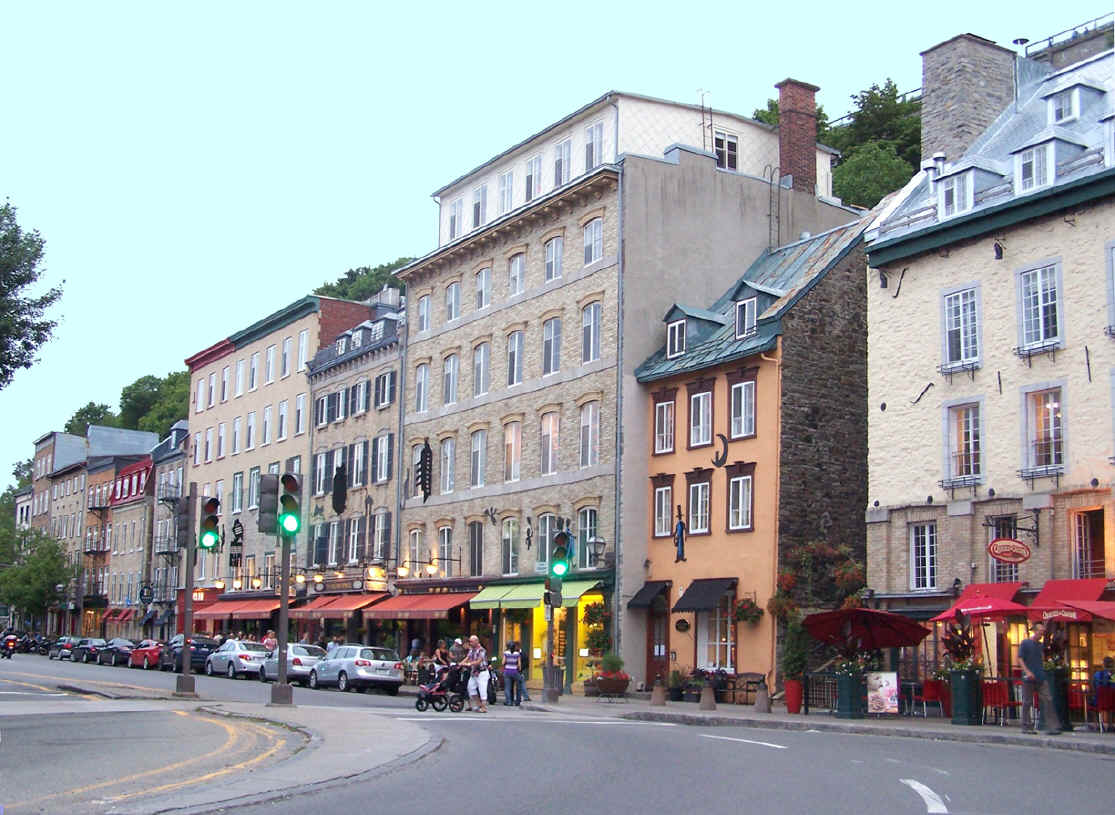 Lunch at the 1640 Restaurant in Quebec City -- that's the year it was built!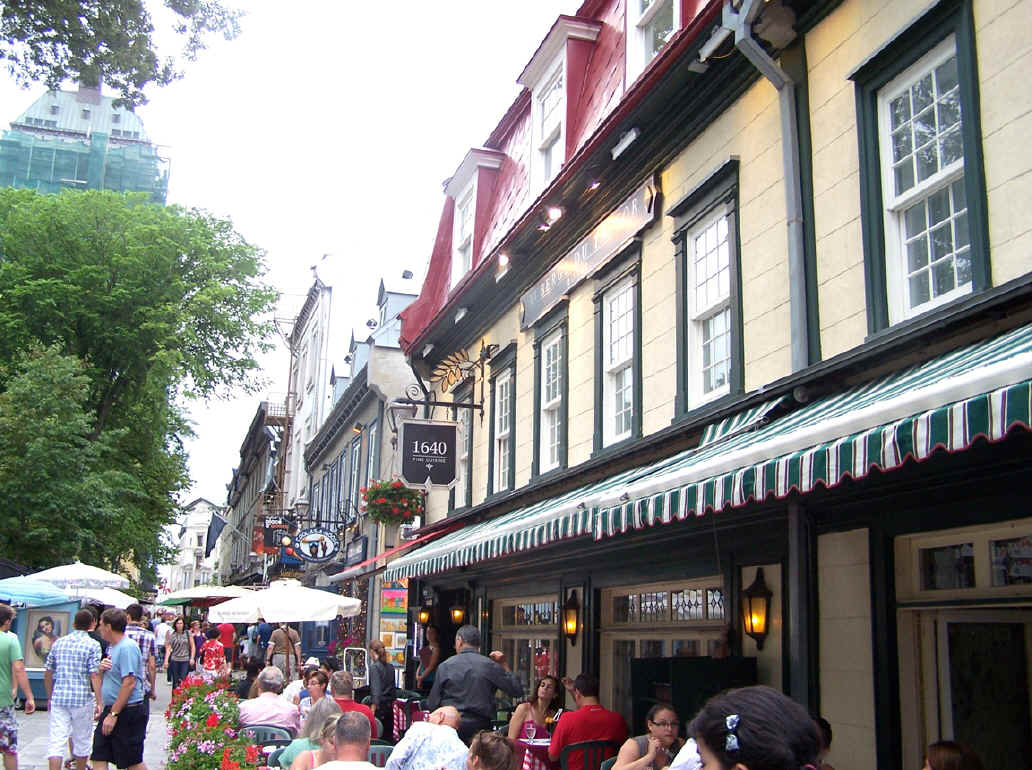 At the 1640 Restaurant: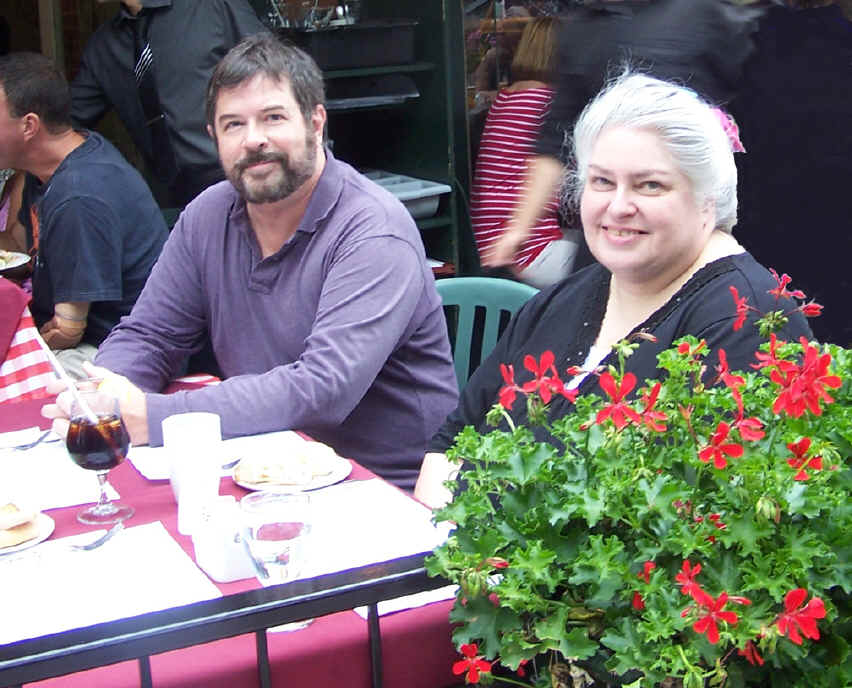 Dessert at the 1640!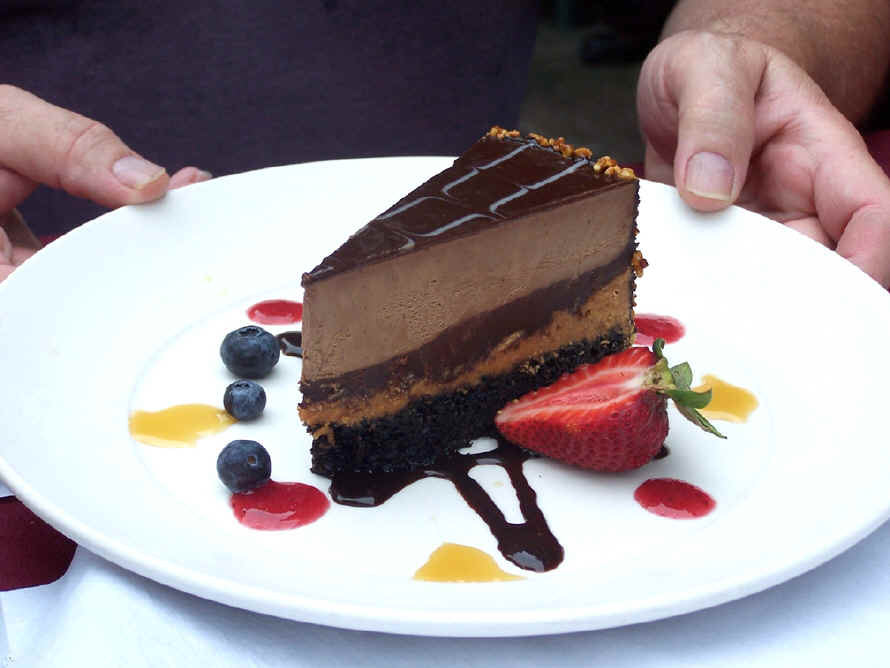 A salmon meal: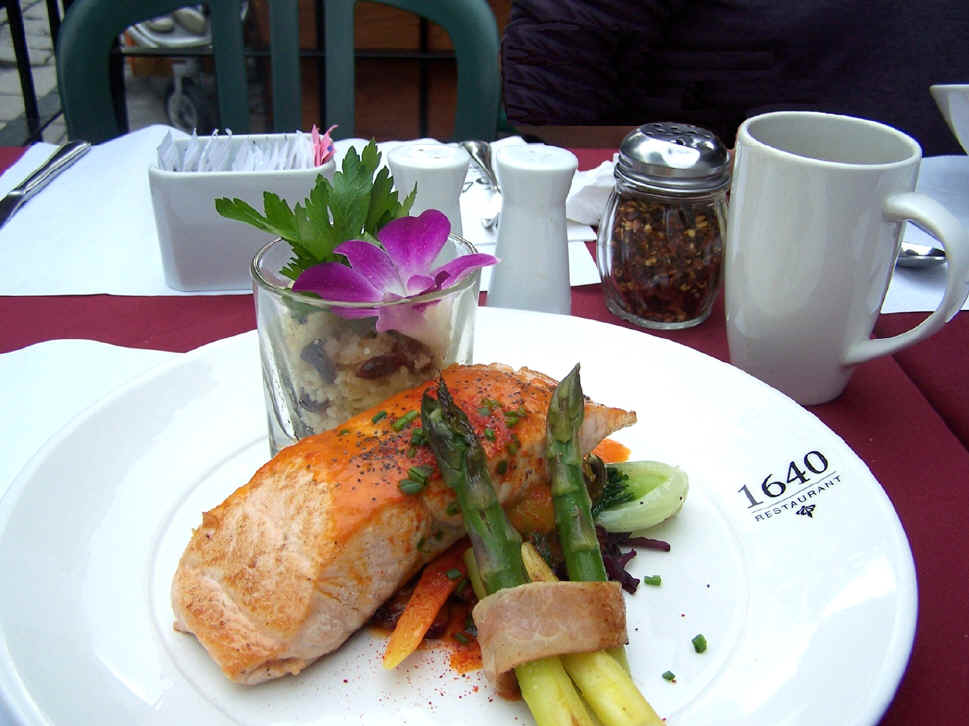 The Basilica of Sainte-Anne-de-Beaupré, the largest church in Canada, near Quebec City: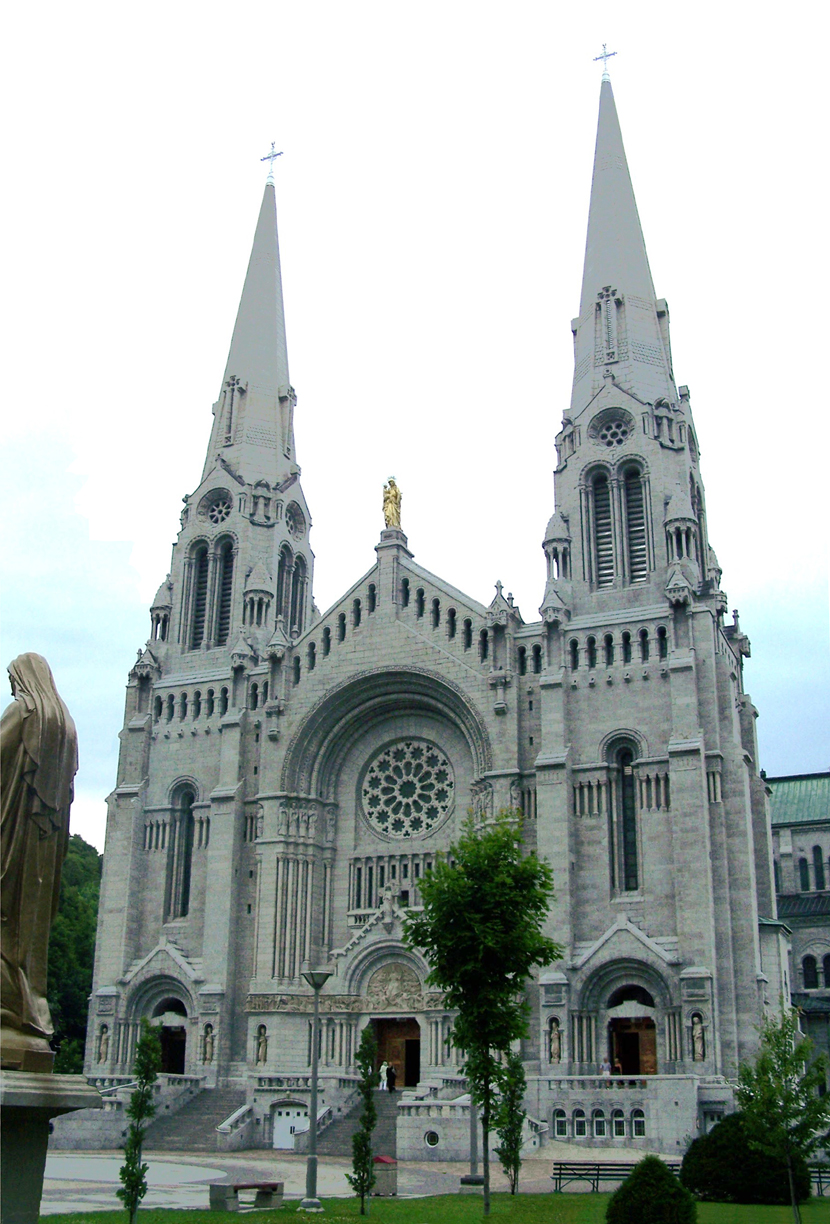 The doors of Sainte-Anne: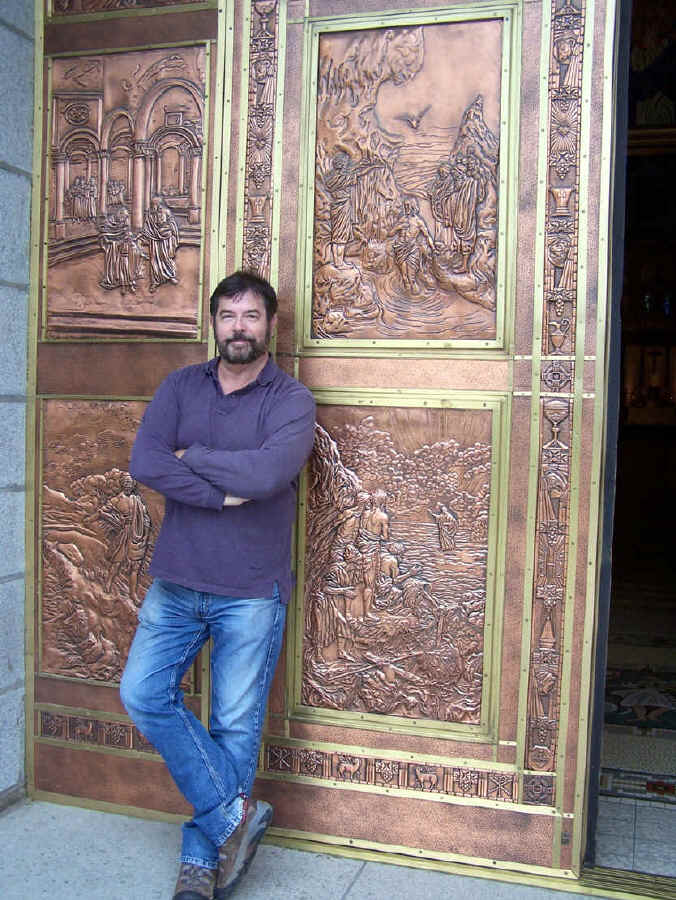 Sainte-Anne interior -- the canes and crutches were left by the hundreds of people who seemed to have received miraculous healing here.
There were many more besides those in this picture.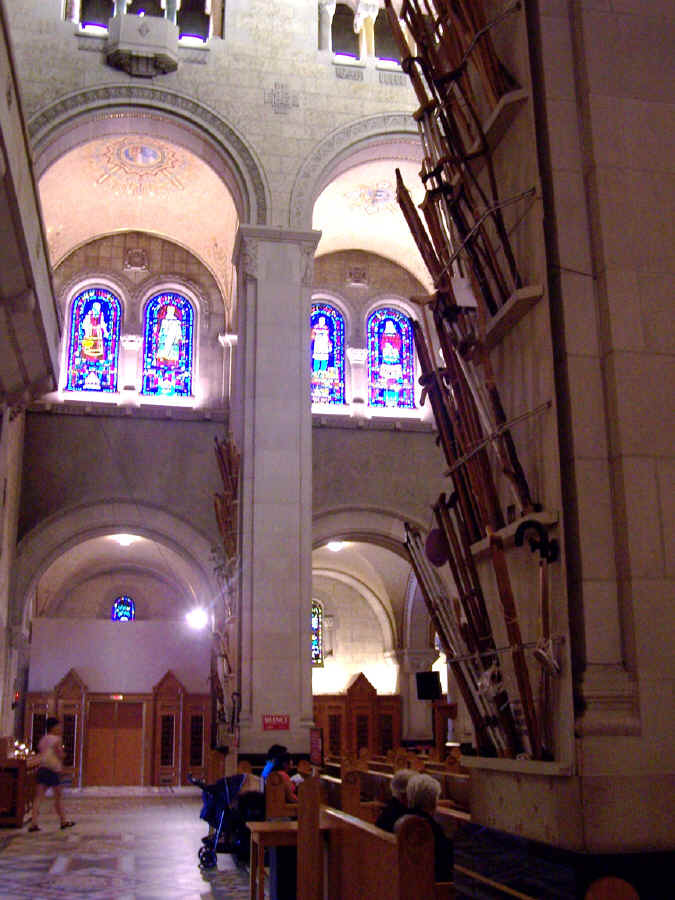 Sainte-Anne de Beaupré rose window and front portal: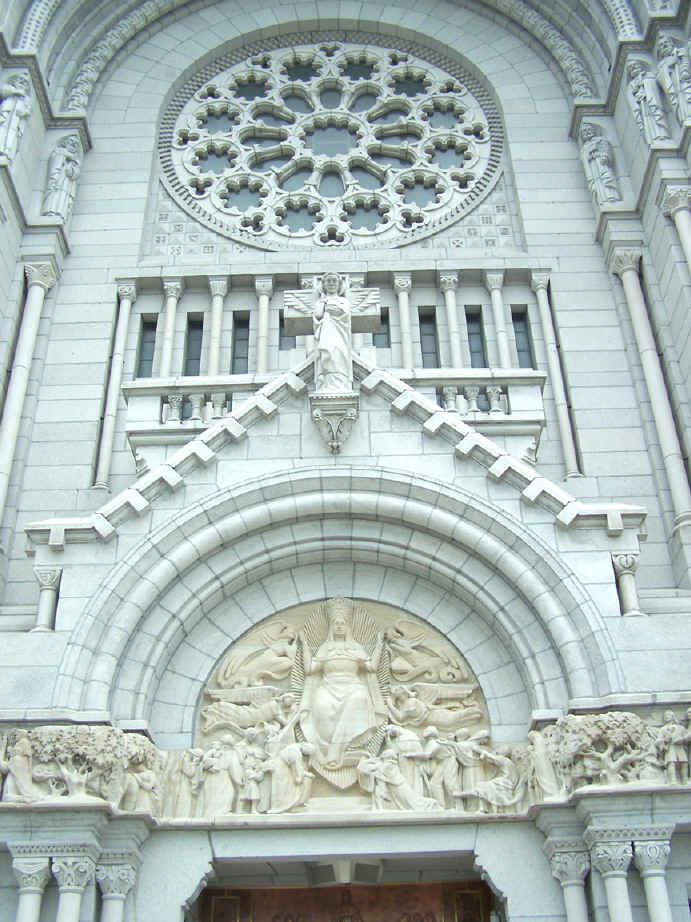 A building in Montreal: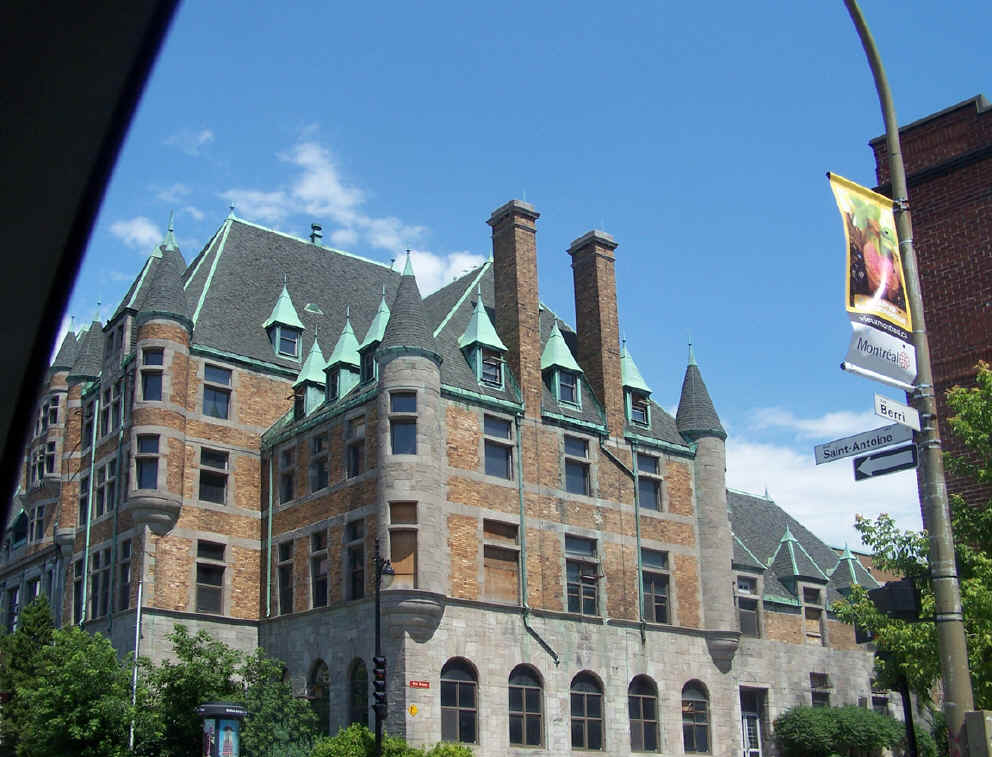 The little ferry to Oka, Quebec, where some monks have a cheese factory at a monastery: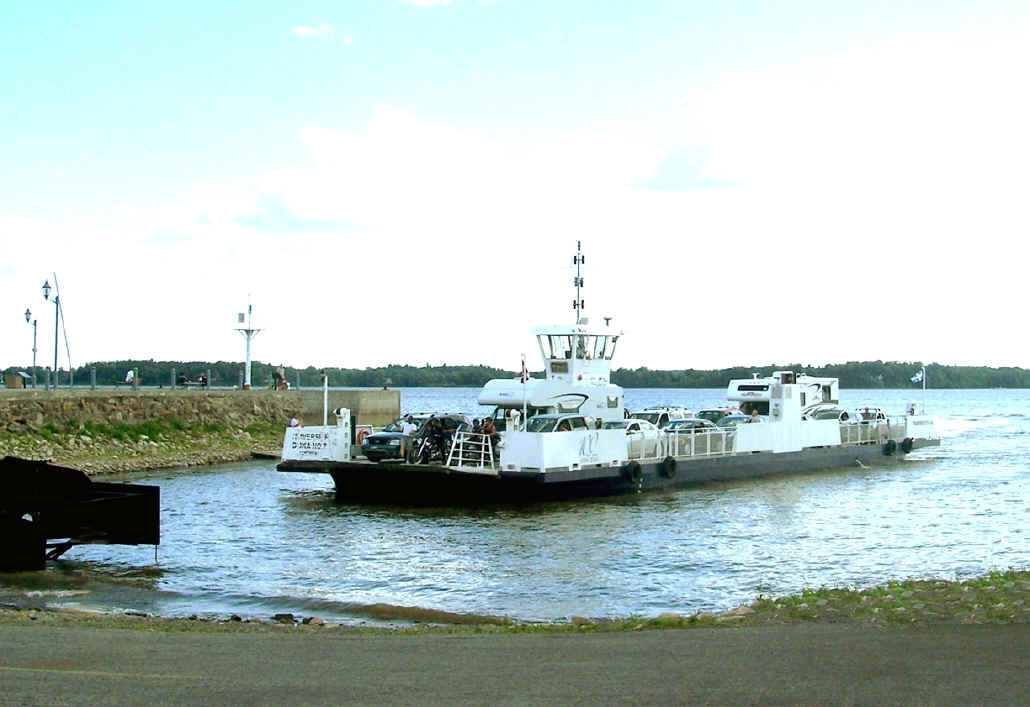 The Château Laurier in Ottawa, Ontario -- the capital city of Canada: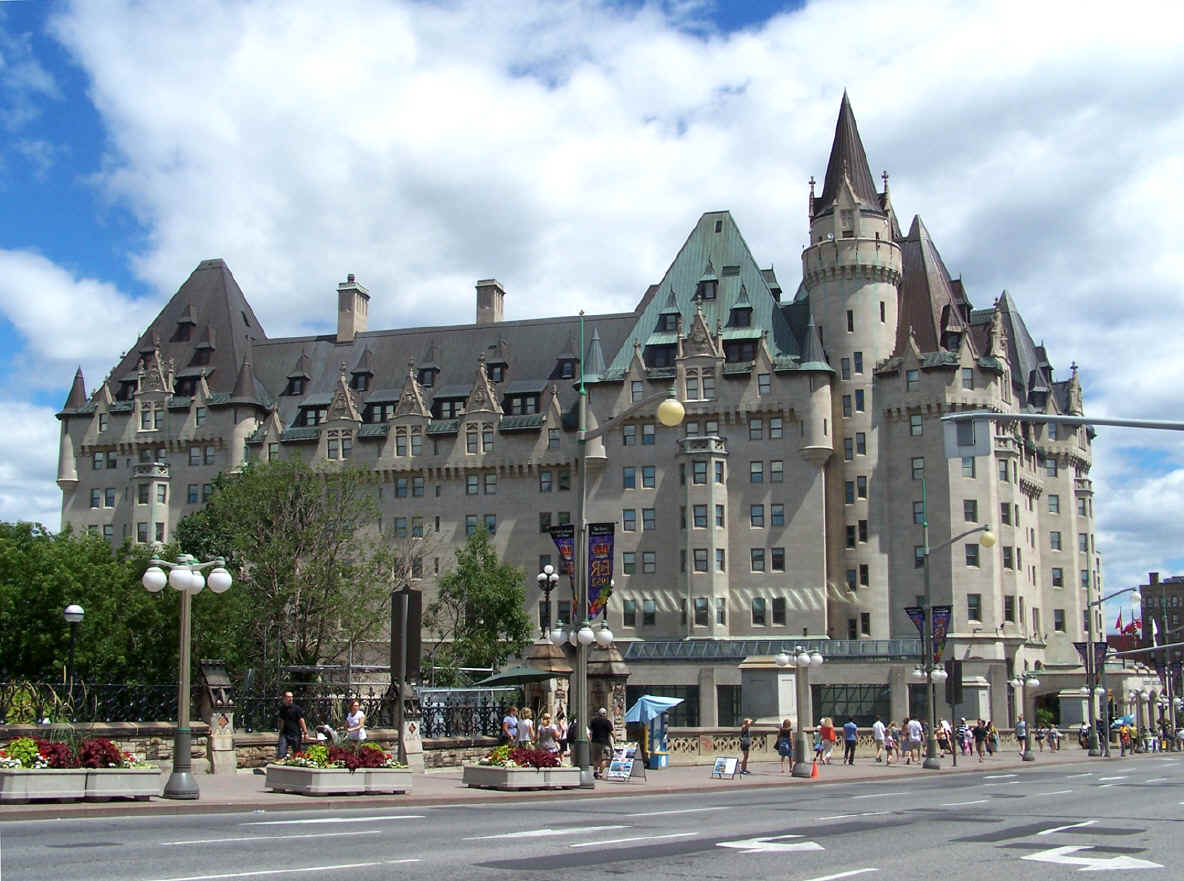 The Parliament in Ottawa (the capitol building of Canada):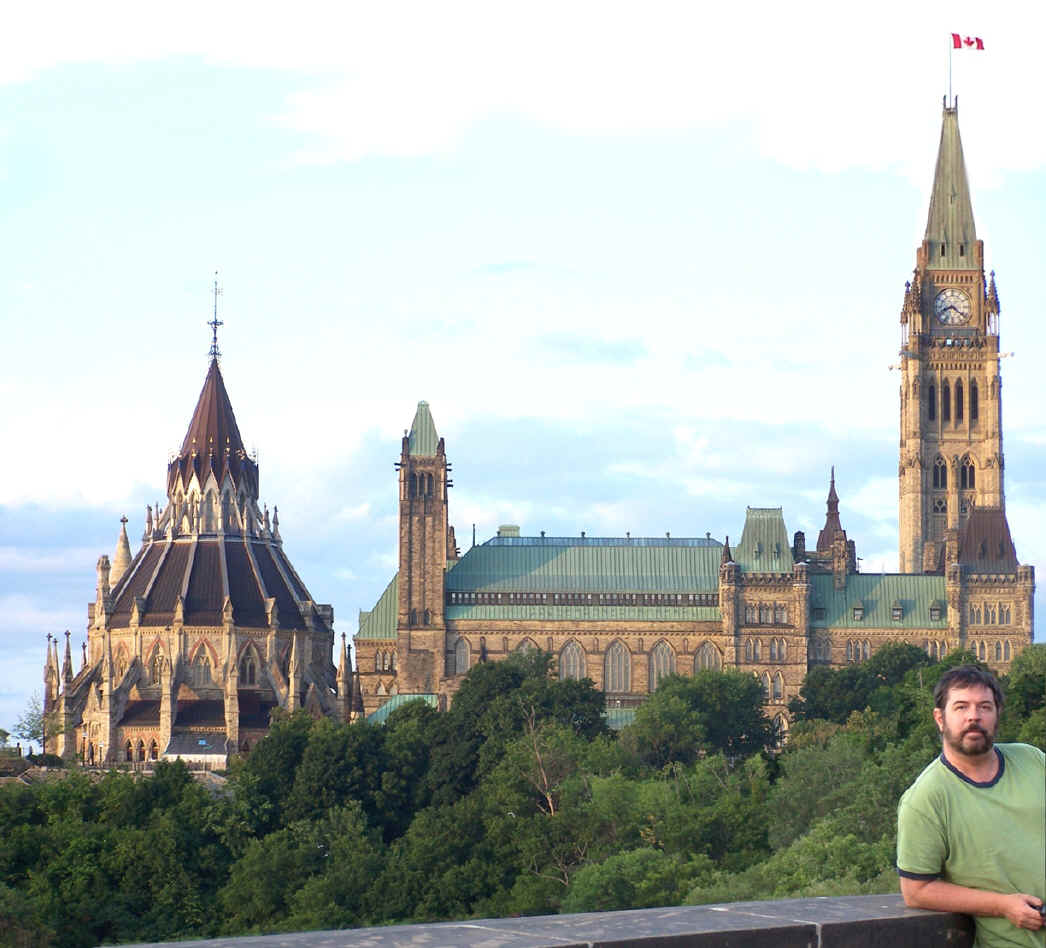 The Parliament buildings -- the round one on the left is the National Library: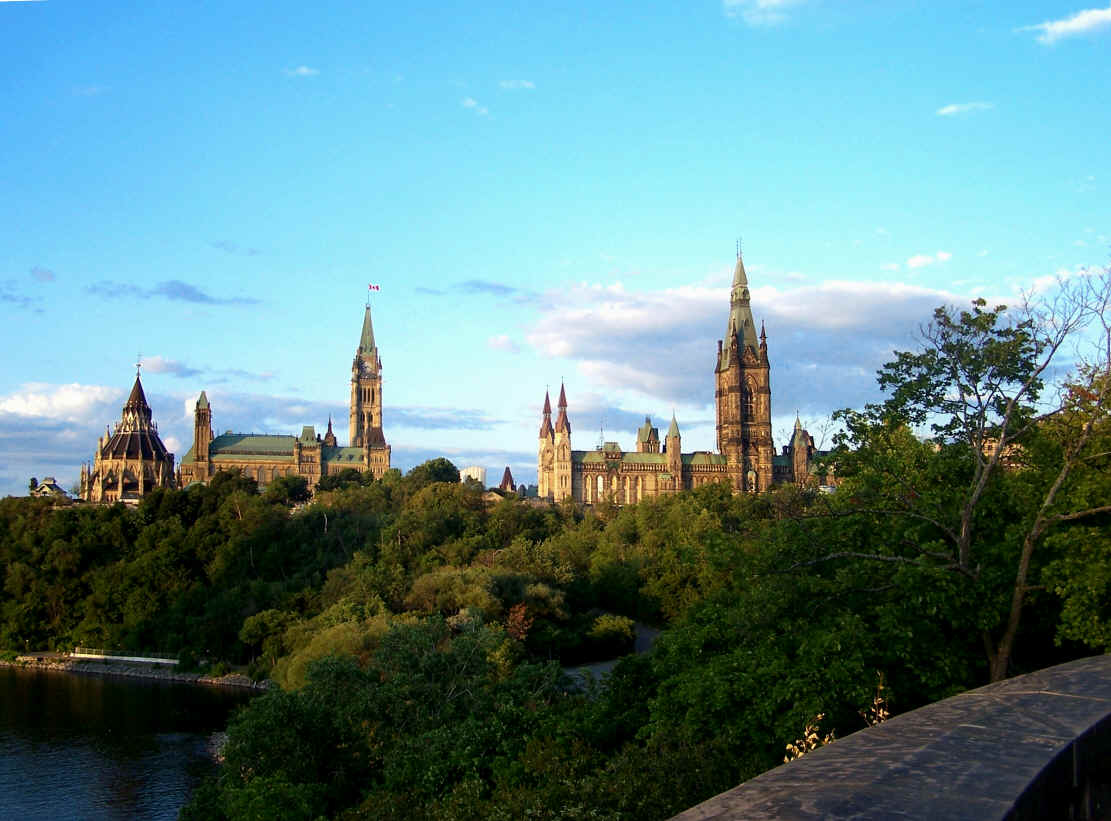 The Parliament building from the front: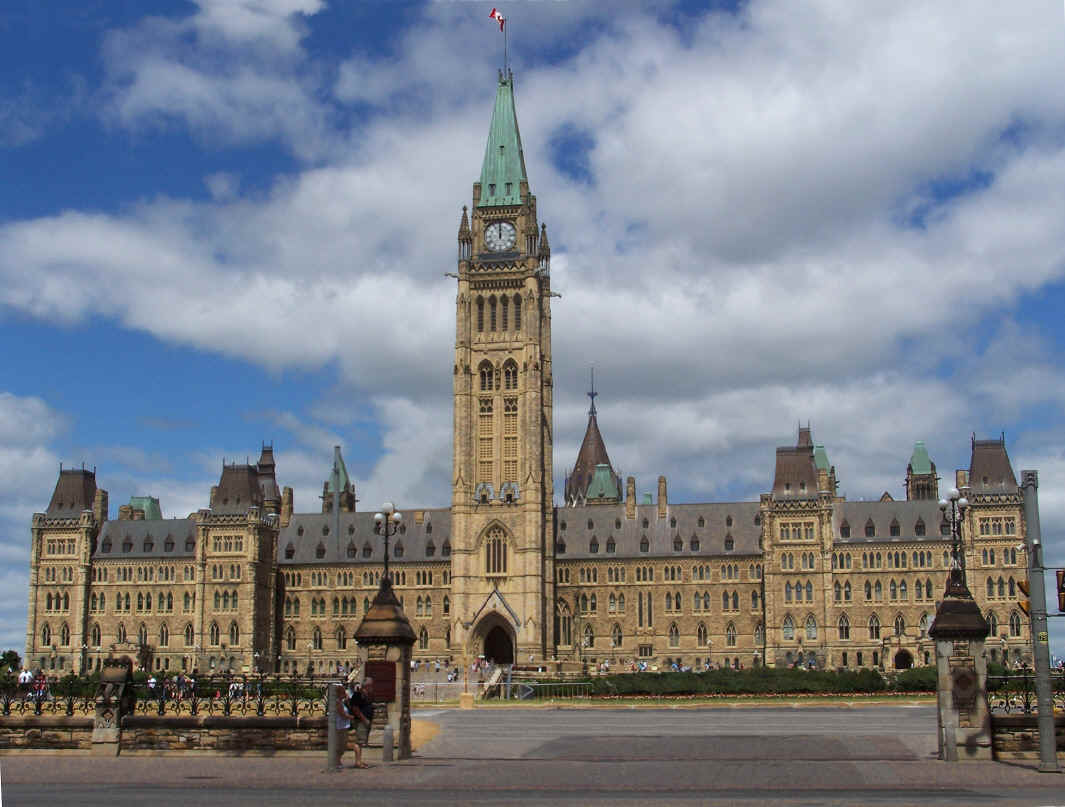 This is how the above picture looked before I spent hours photoshopping it!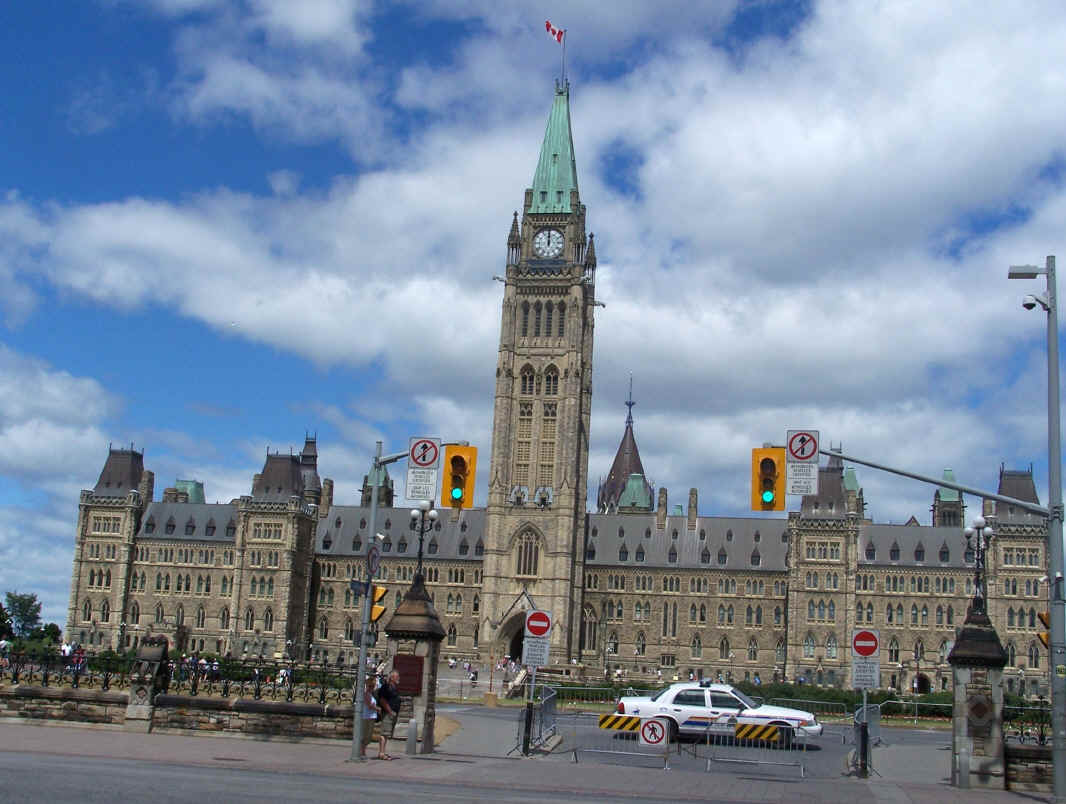 The east block of the Parliament building: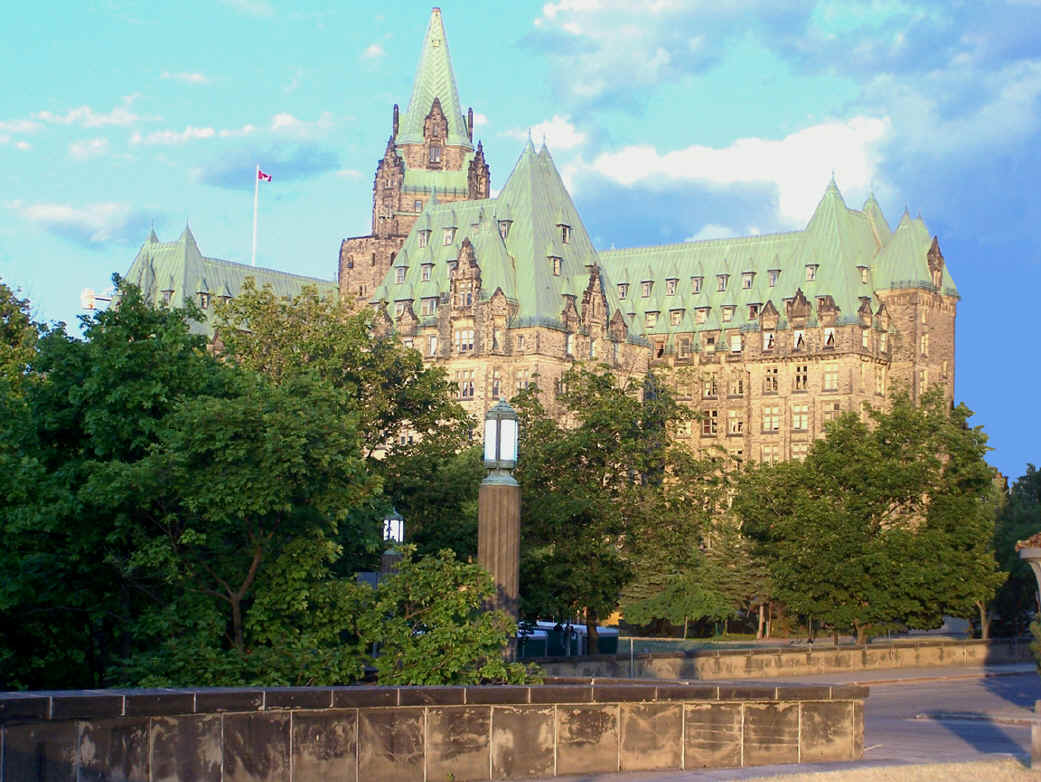 A church in Ottawa: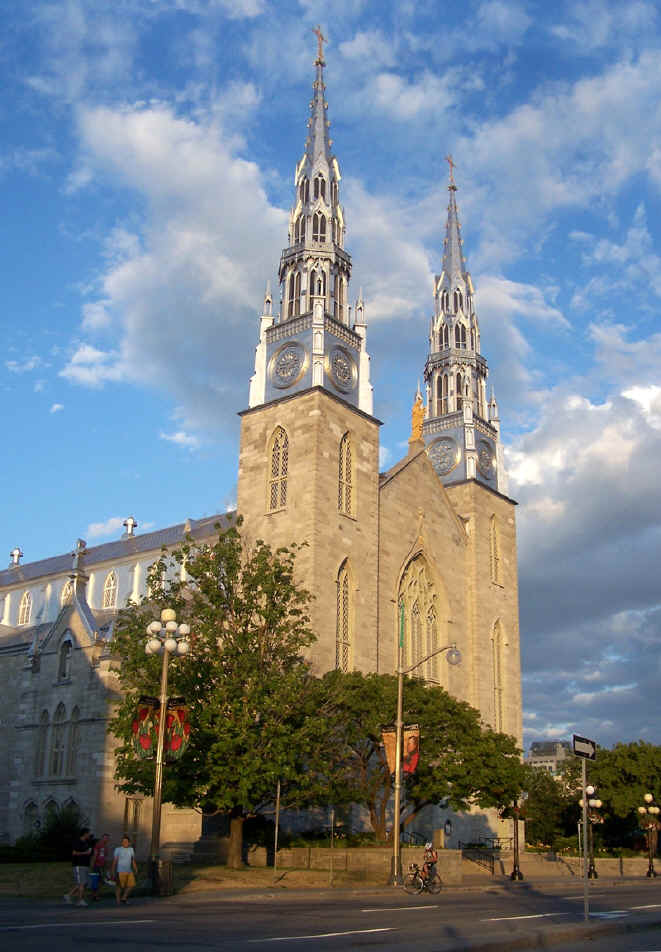 The End